(AEA/AFTRA/SDC/SAG)
Josh is a critically acclaimed performance artist, actor, and director. Last seen as Biff, in Death Of Salesman. Some notable professional roles include: Porolles, in "All's Well That Ends Well". Gratiano, in "Merchant of Venice". Grumio, in "Taming of The Shrew", Agent Fairchild in "Boise, USA", and The Rogue in "The Sophisticated Rogue". On camera, he's the creator, executive producer, and host of Showtime's: "Lock 'N Load"; as well as Spike TVs "The Sales King". He is currently in multiple development of media & stage content. He is a founding member of the 1992 award winning avant-garde theatre, ZJU. Josh offers private one on one coaching and has been a vetern sales consultant for many years. (www.joshtryan.com)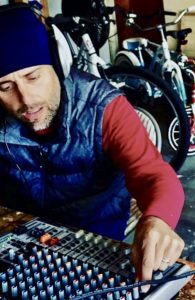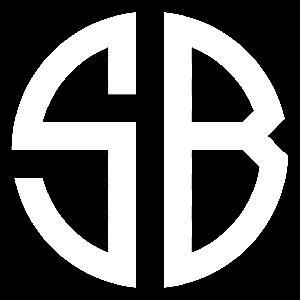 Podcast Projects,  coming back soon.
Josh will be a guest artist at his alumni universtity this fall in SFB for two weekends at the end of October. If you get the chance come out for his return to the stage.
Othello,

thank you cast and audience for making this a true glam event. (WINTER: Now Closed) (Huffington Post)
Notes From Underground, Backstage, LAWEEKLY
The Last Days Of Judas Iscariot, winner of Two LAWEEKLY Theatre Awards, LATIMES, LAWEEKLY, EYESPYLA 
BLOOD OF MACBETH, Broadway World, KCRW, LAWEEKLY
DEEP BLACK SLUDGE
Josh T. Ryan's One Man Show, reviewed again. Thanks to the LA TIMES, Back Stage, LA WEEKLY, & Review Plays:
The capacity crowd anxiously waited as the de rigueur five minute late curtain extended to ten minutes, and when the lights went black and the music began its loud throbbing, the crowd erupted with expectation.  They were not disappointed. Josh T. Ryan appears doing a Fonz, slowly combing his hair; but not just combing the hair – loving – caressing – worshipping the hair with his comb as he moves from one part of the stage area to the other. Ordinarily a man combing his hair is no big deal.
But this is Josh T. Ryan, who's so intense he can reduce anyone to tears just by reading the phone book.  This is the Ryan of a thousand faces – of a plethora of expressions – of a million moves.  To say that this is a one man show would be a gross understatement.  It's more like a show of dozens of men with one man doing all the parts.  So when Josh combs his hair there is an uncommon artistry and expression, and a deconstruction of the action that lets the audience explore the minute intricacies of one of the most common acts, and gives us an inside glimpse of puffery and arrogance at their best.
The only connection (that we know of) between the seventeen tabloids offered, is that the audience howls with laughter every time.  Other than that, the Colonel Saito from the Bridge on The River Kwai, is just as compelling and comic as the Chicken Boy, or the rude Irish lad who can't pronounce "rude", but all the characters are about as different from each other as the Jamaican Bob Sled team is to the Austrian Limbo dancers.
When Josh tells his Scary Story, his story is really scary, and when he shows a White Boy breaking it down, you know this man is a genius in progress.  The title piece was the most poignant as it shows actual photos of Josh as a baby through his teen years, but the closing Sip of Lemonade was one of the funniest.
The number of people who do a one person show keeps growing, but the number who can do it with intelligence, style and creativity and still deliver a meaningful message is dwindling.  Put Josh T. Ryan at the head of this elite line, for he is one of the few who sees the little human foibles and turns the mirror back so we can see their absurdity.  His sarcasm is biting and his jabs poke deep, sometimes too uncomfortably, but always wrapped in humor so no matter how piercing, there is a comforting message that there are many people just as zany and that there is a way out – no matter how deep and black the sludge.  That's something one can laugh about.
– Backstage
Press Release
"Josh works a restrained rockabilly look, with statement sideburns and chain wallet. His chunky belt buckle conceals an ultra-compact pistol. Josh is a loud talker but a good listener and very highly Red Bull'd. He displays the fast-adapting charm of an ace salesman, dishing out hip-hop slang to youngsters, Eagle Scout diligence to military types, historical knowledge to the collectors, Hebrew to the orthodox Jews, and flirtation to the grannies. He strikes just the right gangster-leaning pose in attending to the youngsters who come in wearing T-shirts depicting Al Pacino as Tony Montana in Scarface. (Such clothing might be appropriate attire for a mid-level coke deal, but in the context of a legitimate gun shop, it just looks gauche.) "It's just like working in a bar," Josh says, referring to the essential part of the job in which he tends to his patrons' desire to make small talk, share anecdotes, and express feelings of mortal terror…. This is one of America's top salesman…" -The Slate.com
"Lock 'N Load stars an amiable salesman named Josh T. Ryan. He's a gun enthusiast himself, but more to the point, he's an actor, complete with slicked-back Elvis hair, a background doing Shakespeare, a radio-talk-show-host's demeanor, and an executive producing credit on this show. Selling guns, we're told, is the job he's taken to pay the bills, and he does it with TV-ready panache in this sprawling store with a shooting range in the basement. Ryan clearly knows his merchandise – from time to time, we see him shoot with his customers at an outdoor firing range – but he functions here more as an interviewer, part journalist and part therapist, drawing his customers out on the subject of why they want their heat."
-The Boston Globe
"Ryan could probably sell one (GUN) to me, and that ends up making the show way more entertaining than it has any right to be."- AV Club
"Ryan stands behind the counter, always loaded with at least one good punch line for his customers". – PajamasMedia.com